Let the Games Begin! "Inspring a Generation" to be Safe Online
by Angel Grant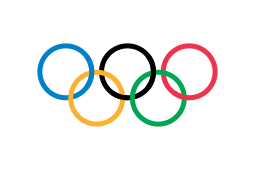 It is now less than 40 days away from one of the most anticipated Summer Olympic Games — which also means the fraudster underground "Games" have begun too!  This year's Summer Olympics theme "Inspire a Generation" is absolutely perfect as we all should be inspired by the athletes' passion, dedication and sportsmanship.  It is also important to "Inspire a Generation" – regardless of which generation – to be inspired to have a safe online experience during the Olympic Games.
The Hottest Ticket in Town
There are already many bogus websites and companies trying to sell fake Olympic tickets and promotional items.  When the Games get into full swing you should expect to see a variety of Olympic themed scams ranging from fake lottery notifications, phishing emails, targeted computer Trojan attacks, rouge mobile applications, infected screensavers and games.  We have  already seen several variations of Olympic lottery winner scams where people were tricked to think they won tickets or money – they never got the tickets, lost money, infected their computer and gave away personal and financial information which could be used later to conduct future identity theft activities, especially using your credit card details for fraudulent purchases.
The Olympics Committee has provided several great tools to ensure you won't become a victim of fraud. On their site there is a list of known unauthorized websites claiming to offer tickets and a Ticketing Website Checker . Remember the safest move is to always start with typing the official London2012.com site directly into the address bar.
Who said Phishing is not an Olympic sport?
Although major Olympics sponsors know they may be prime targets for Phishing attacks and have implemented preventative measures – you should still expect to see them. Phishing can come in many forms like "Smishing" which is the name for SMS Phishing.  A scammer will send you a fake text message trying to get you to click on an infected link or download some malware onto your mobile phone. Below is just one example of a computer Trojan's injection of a fake page featuring the Olympic Games' symbol to look current and credible to trick you into entering your credit card information.
Beware of Fake Mobile Applications
Also, there are many useful legitimate Olympic mobile applications you can take advantage of such as the official Olympics'  "Join in" and "Results" app as well as many other ones created to enhance your experience by providing real time updates, shopping, dining, tourist and event information.  Fraudsters are aware of this and will take advantage of the growing popularity of mobile apps as an easy way to steal your personal and financial information.  Most rouge mobile apps are designed to steal information from your Smartphone, direct you to a phishing site, infect your device with malware or send out expensive text messages without your consent.  You should only download mobile applications from legitimate app stores or directly from the sponsor's site
Olympics Gone Social
Social Media will play a major role in this year's Olympics with thousands already following on Twitter, Facebook  and YouTube.  Fraudsters know most people tend to let their guard down while visiting social networking sites and have created social media related scams trying to convince you to fill out a survey and "Like" them and in return you will get a coupon or gift card, or you will receive a message from one of your "Friends" with a video of an amazing moment during the games – but in reality it is a scam designed to infect you.
Avoid directly responding to email alerts that (appear to) come from Facebook, LinkedIn, and Twitter, your bank or some other site that holds your personal information. Instead, visit these sites using a Web browser bookmark or type the URL into the address bar yourself.
If you plan to follow the games while at work you need to be especially careful and remember that if you click on an infected link this may not just impact you but also could harm your company by allowing fraudsters to access your company's critical information.
Remember – resist the click and don't share your personal information!  If you feel you have been a victim of fraud you can report it to The Metropolitan Police Fraud Alert website and there are other great resources available to help you have a safe and healthy online Olympics experience –  Let the Games Begin!!
________________
Angel Grant is a Senior Manager for Anti-Fraud solutions at RSA, The Security Division of EMC. She is responsible for a variety of initiatives which protect organizations against fraud and identity theft.  She has more than 20 years of experience in the security and financial services industries.